Global NFT sales saw a sharp drop in volume in the seventh month of the year due to waning investor interest in digital collectibles.
Sales of Non-Fungible Tokens (NFT) soared at the start of the year. Unfortunately, the bearish market trends that intensified in the second week of May did not help the sales volume of NFT projects in the following months.
Worldwide NFT sales were about $647.23 million in July, according to Be[In]Crypto research.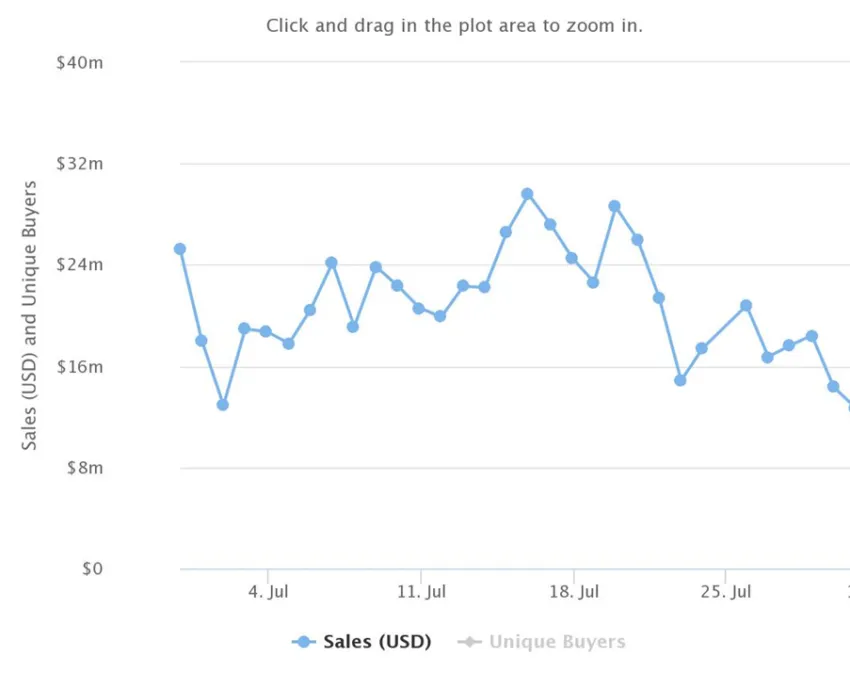 While this figure seems high, it was a 26% decrease from June's volume. In June, sales were about $879 million.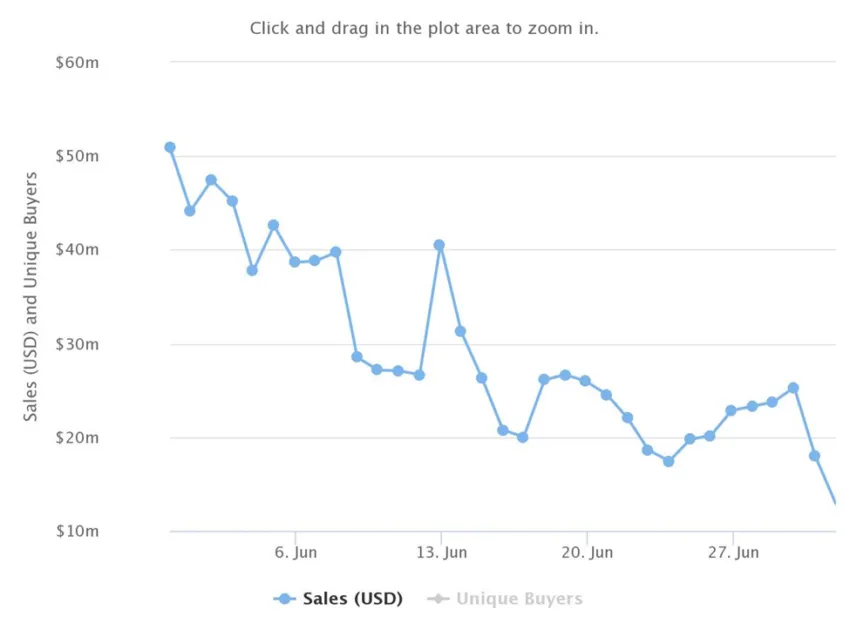 New to NFTs?
Commonly identified by its acronym, NFT, non-fungible tokens are digital assets that serve as a representation of a range of unique tangible and intangible objects, such as virtual real estate, collectible sports cards, digital art, and digital sneakers, among others.
NFTs are indestructible, non-interoperable, indivisible and verifiable.
Axie Infinity, Bored Ape Yacht Club (BAYC), CryptoPunks, Mutant Ape Yacht Club (MAYC), and Art Blocks are the top five NFTs by volume of all time.
Why the plunge in sales?
When you evaluate the number of unique buyers since July, the drop in sales volume led to a decrease in the number of transactions, with 532,378 unique buyers and 5.6 million transactions.
Compared to January 2022, when global sales reached the second highest level, unique buyers were 1.07 million and accounted for 9.36 million transactions. In January, global NFT sales were around $4.78 billion.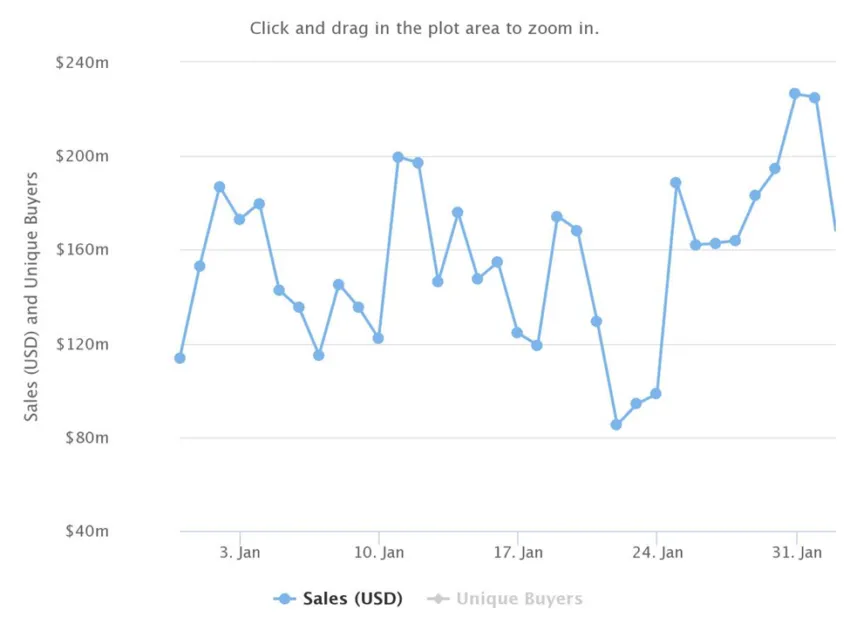 Trading below $700 million for the first time since June 2021 ($327 million), NFTs hit a new 2022 low, which was a $4.14 billion drop in volume from January.
In addition to unique buyers and transactions, the average sale value also fell. There was a 77% dive in the average sale value from $511.33 in January to $115.15 in July.
What do you think about this topic? Write us and tell us!
Denial of responsibility
All information contained on our website is published in good faith and for general information purposes only. Any action the reader takes on the information found on our website is strictly at their own risk.