Industrial dust extraction systems are an essential investment for industries. The dust-laden air is collected by the industrial dust extraction systems from the places where the dust, debris, and fumes are emitted. This air is processed through a filtering system where the air particulates are separated and deposited into a collection receptacle. Another key point is that a clean air either recycled into the work floor or is released into the atmosphere.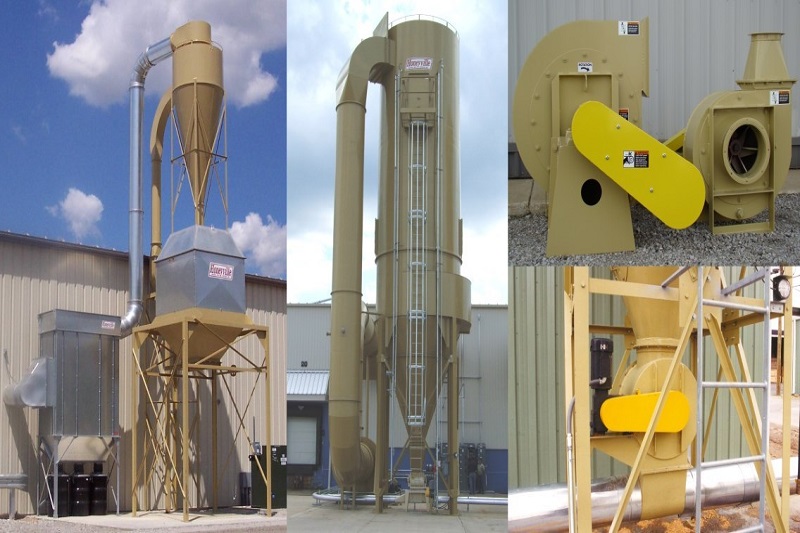 Where are dust extractors used?
The pollutants can consist of wood, cloth, paper, glass, food materials, dust from the construction sites, chalk, gypsum, dolomite, cement, lime dust, and so on. The composition of the dust particles can vary from as small as 0.1 microns to as big as 60 g per cubic m. They also must be designed both for internal as well as outdoor use. These systems are extremely crucial for the well-being of the workforce in such industries dealing with:
mines
concrete
steel
metalworking
grain
agricultural
cattle feeds
woodworks
Types of filters used in an industrial dust extraction system
Dust extractor is an essential is many industries and hence are in popular demand. There are various types of the extractors to suit individual need of each industry. The industrial dust extraction systems must be designed to handle a wide range of air particulates that need to be filtered.
DCSC-S filters
In those industrial units where, thermal cutting and welding operations are carried out, aerosols are emitted. These are most efficiently removed from the surroundings with the help of the DCSC-S filters. These filters are equally effective for non-sticky and non-combustible particles. These filters are a part of the industrial dust extraction systems and cleaning systems and are designed to be operated indoors. They can be used in the following industries:
Mining
Metalwork
Welding
Metallurgy
Engineering
MDV filters
They are multipurpose single-body filters designed for industrial settings. They are fitted with vertical cartridges and like the DCSC-S filters are equipped with self-cleaning features. As a result these are most effective for the removal of pollutants emitted by the following:
Shot blasting and sandblasting
Cutting of metal strips and powdering of metals
Welding and cutting of metals with plasma, gas, and laser
Plastic and composite materials
Types of industrial dust extraction systems
An extensive range of industrial dust extraction systems is being manufactured that are customized to the unique needs of each industry. Some of the most popular dust extraction systems are:
Shaker filter systems
This type of filter is the most effective for the collection of dust particles and wood shavings. These are fitted with galvanized or painted sheet panels. Inside the unit, the centrifugal fan has highly efficient backward curved blades. Moreover, such feature has been added to make them soundproof. The dust particles and shavings are collected in the wheeled metal containers in the lower part of the filter.
Reverse flow filter system
Made with galvanized steel, it is a low-maintenance energy-efficient system that has the highest ATEX safety rating among all dust extractors. They are widely used in cardboard and paper, printing, food, plastics, mining, chemical and pharmaceuticals.
Cyclone filter system
This system is economical and weatherproof that is also energy efficient. It is mostly installed in a wide range of industrial settings ranging from timber and joinery to pharmaceuticals.
Reverse pulse filter systems
It needs minimum filter maintenance and can handle an array of dust particulates and materials. It provides a non-stop cleaning operation.
Sanding dust filter systems
It is most effective for the suction of dust from industrial finishing operations such as wood sanding dust and marble dust which can be extremely injurious for the workers if the dust particles are allowed to linger in the workplace environment.
Portable dust filter systems
It is a wheeled system used to extract wood dust and comes with its polyester filter bag and a plastic collection bag.
Nevertheless, in case you are planning to get the dust extractor installed at your industry-based area try to understand the uses and various other features of the system. Industrial dust extraction systems can be customized to the specific requirements of your industrial unit and can be made more efficient and effective in maintaining high-quality air within and outside.